Bally - Online Personalisation Service
A scalable, responsive online personalisation tool for luxury bags, shoes and accessories.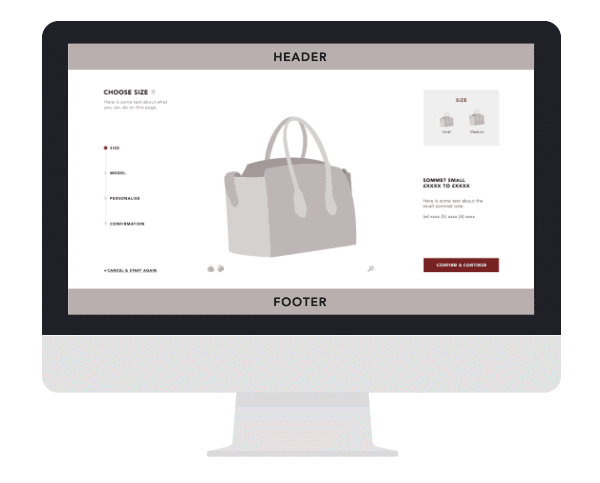 The project was intended to support an in-store initiative, enabling the customer to design their own bag and either check out online or save it to their wishlist.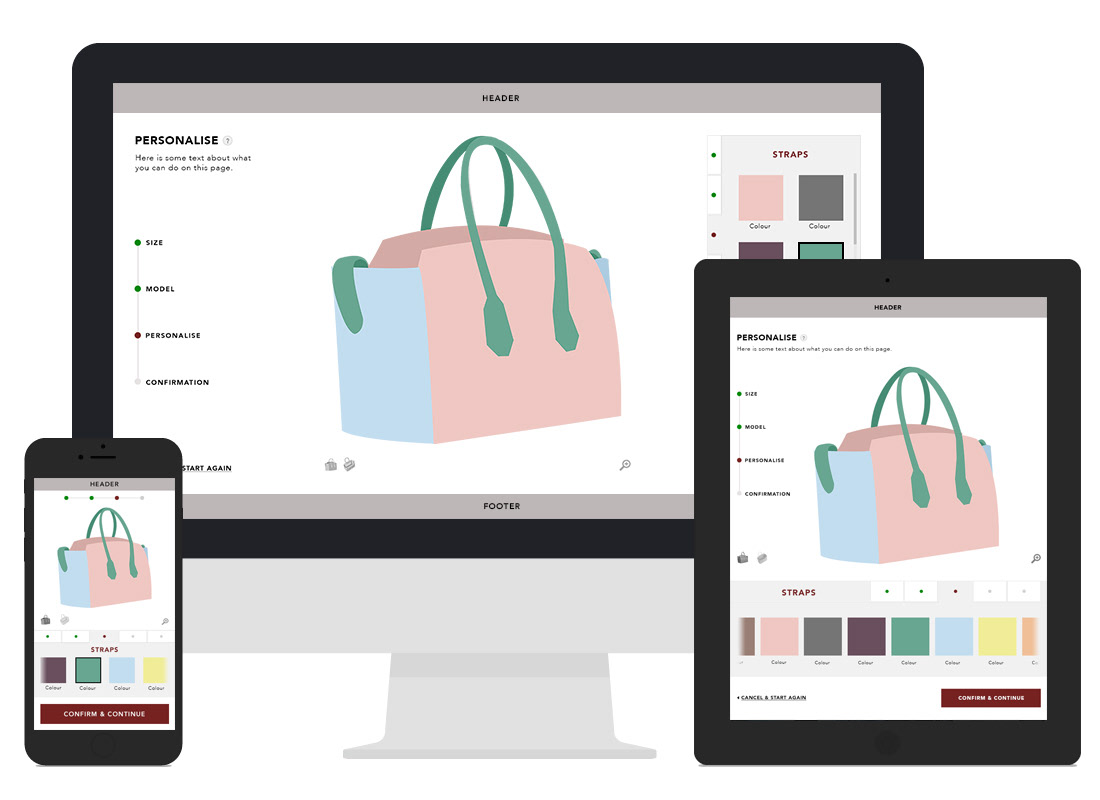 My involvement with the project was included hands-on design as well as overseeing the creation of the final wireframes and mockups, working with both the client's eCommerce team and our in-house development and operations team to ensure that the journey was fully supported by the back-end ordering system and the bag production process.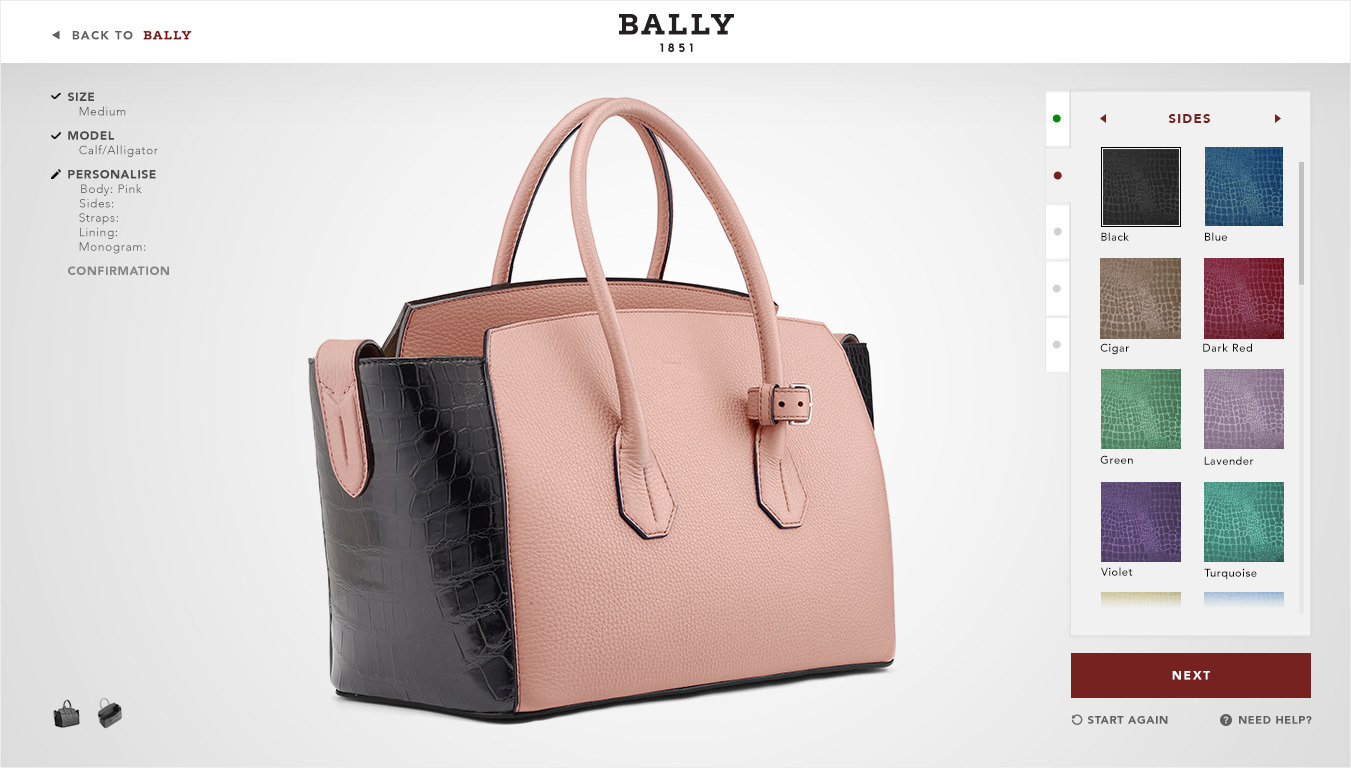 The project was originally designed to launch with bespoke handbags as per the informational microsite below, but the designs were eventually repurposed as the basis of the shoe personalisation interface which is available in Bally stores.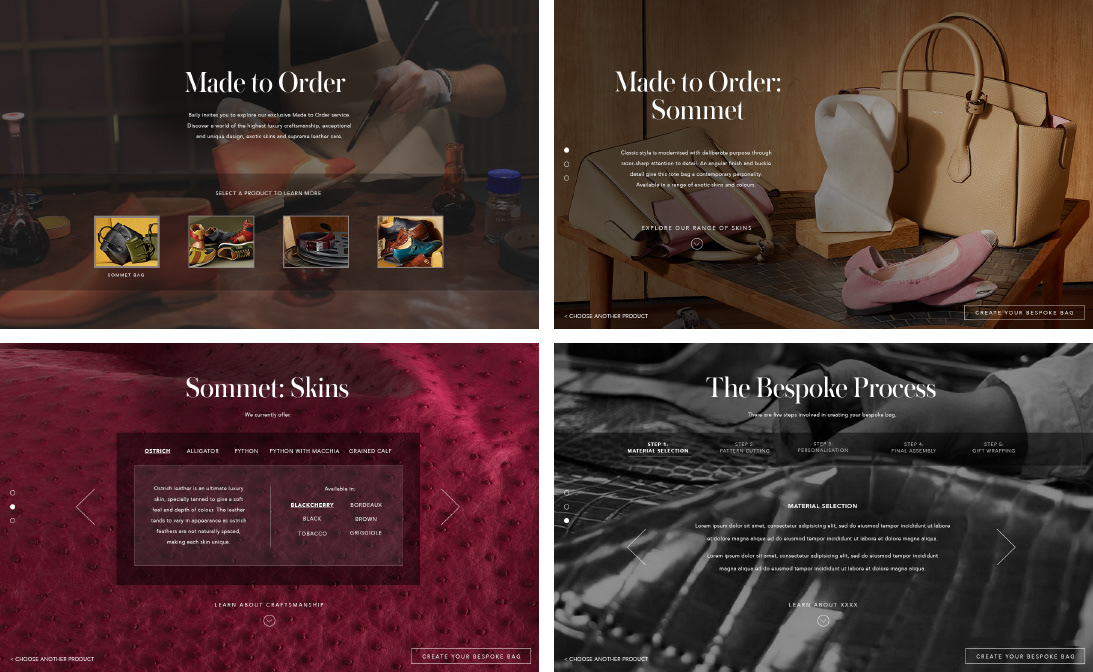 Software Used: Adobe Photoshop, Illustrator, After Effects, Axure, UXPin