Bally - Responsive Store Locator
UX and visual design for a Store Locator, to optimise the mobile experience and implement geo-location.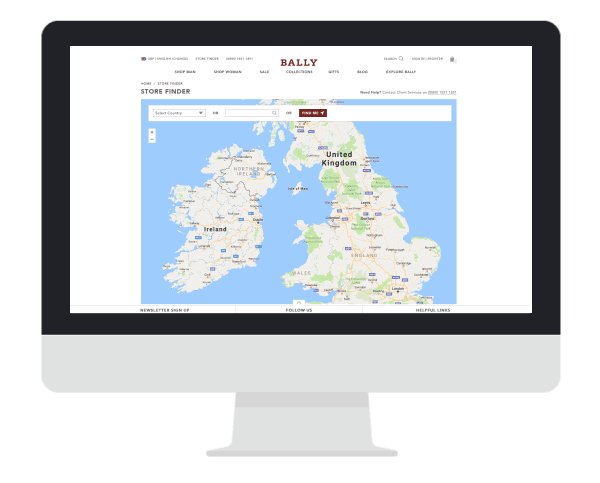 The objectives of the project were to create a clean, user-friendly interface with an interactive map, include a geo-location allow the user to navigate to the store details page with as few interactions as possible, and to clearly display the store information.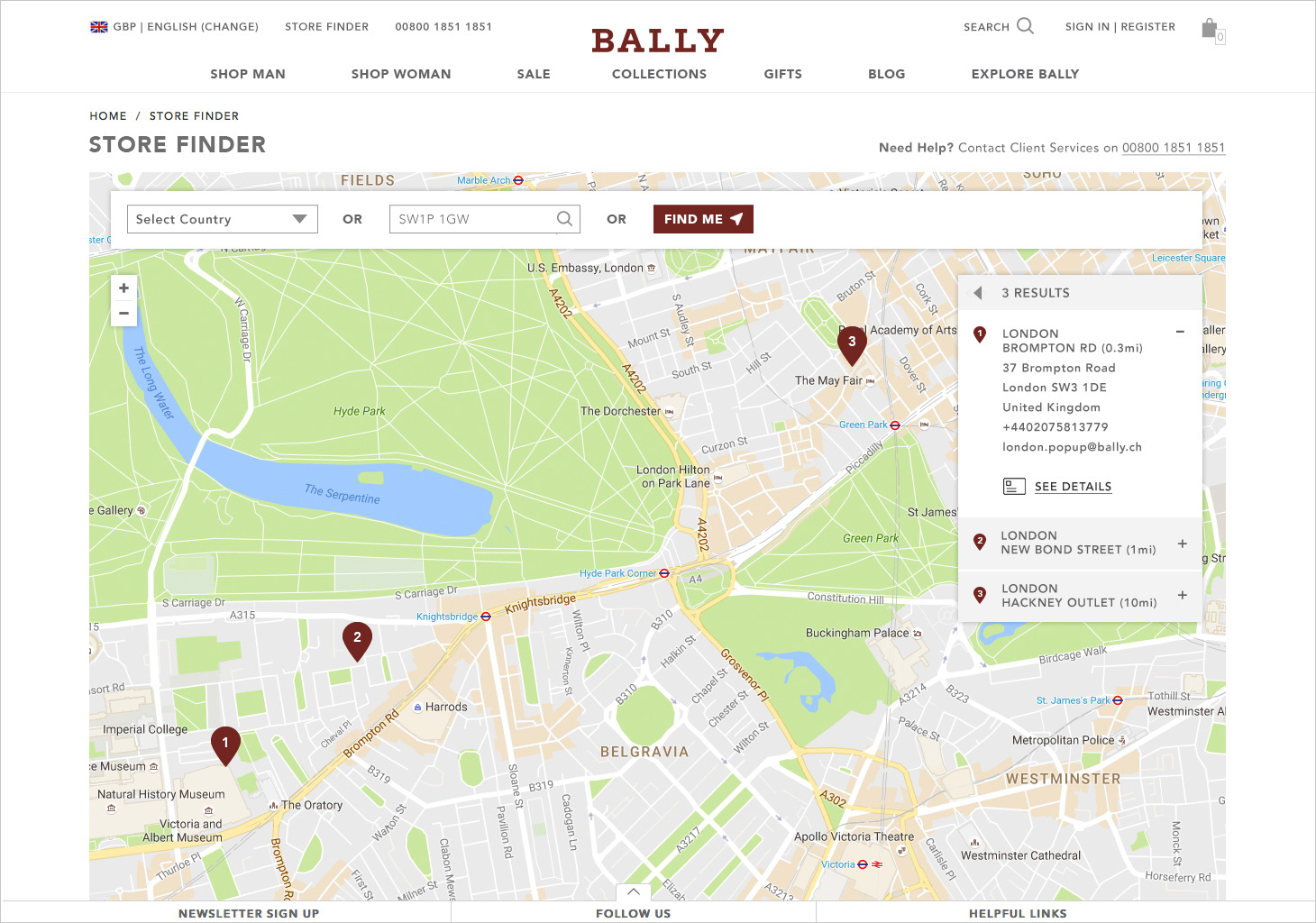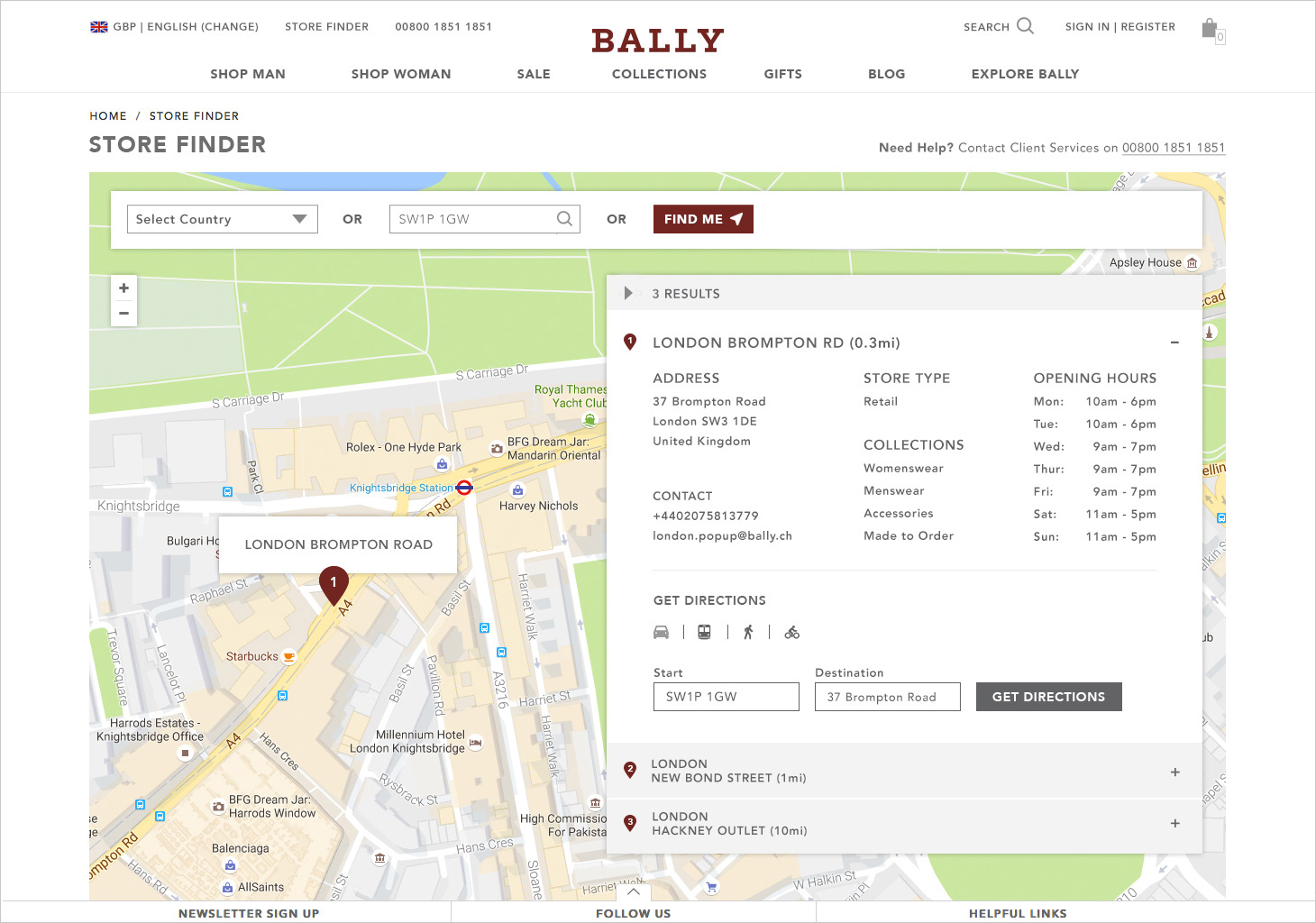 I was the lead designer on this project, working with the eCommerce team and business analysts on each step of the project, from benchmarking to wire framing, assisting with writing user stories, liaising with developers during prototyping and finally providing the visual design.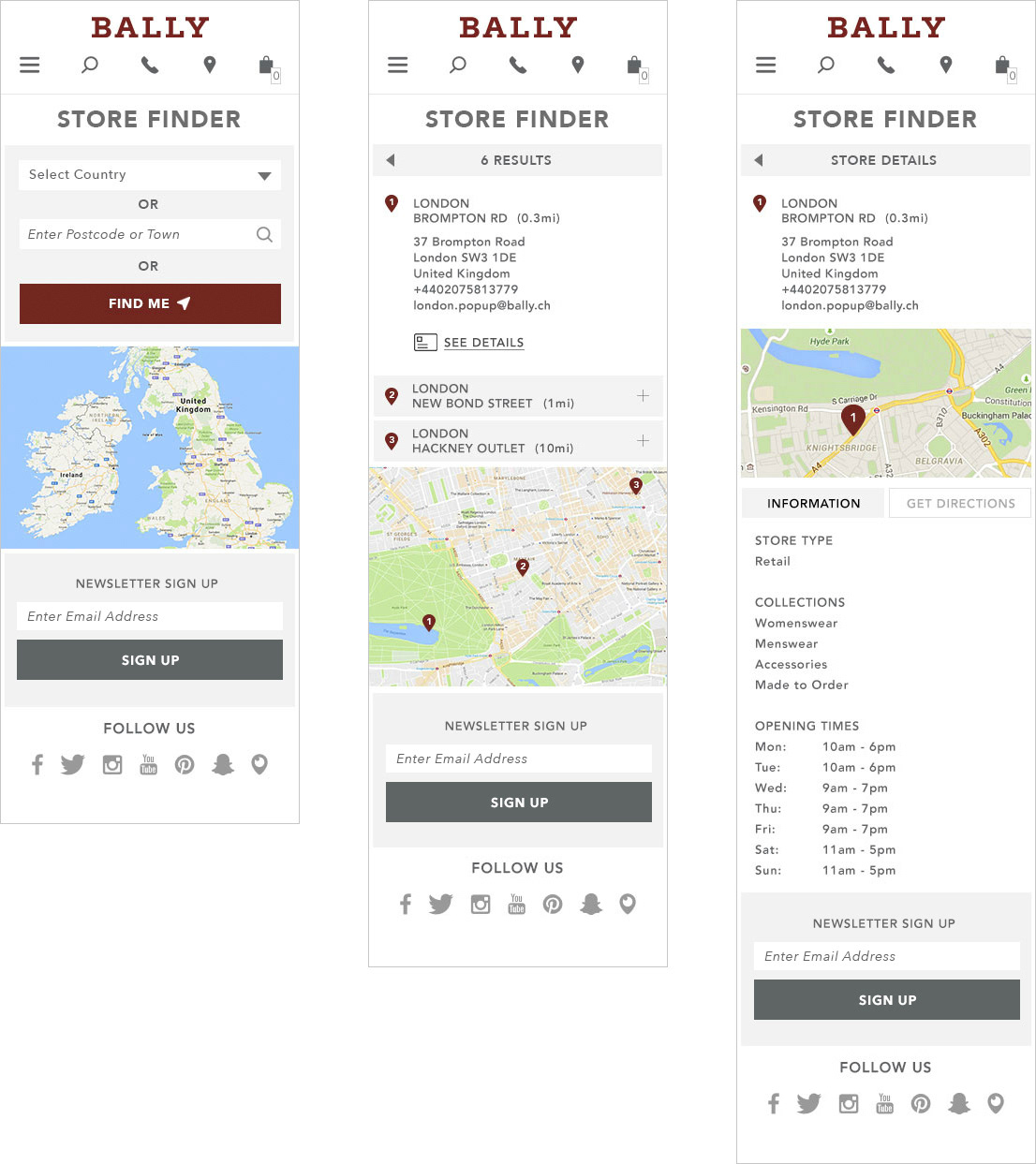 Software Used: Adobe Photoshop, Illustrator, After Effects, Sketch